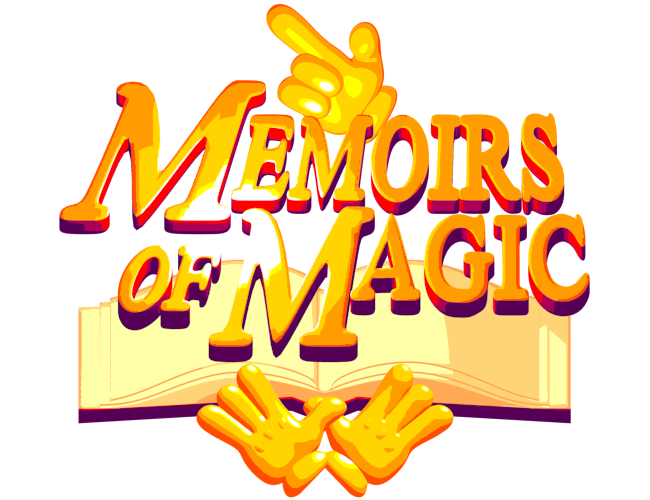 Memoirs of Magic
A Big Bug Fix Galore!
As usual, here are the changes listed below!
Fixed a Glitch In multiplayer where when a Played was Defeated, their Defense Stat was Not Returned back to them properly (So a Player with 250 HP got 225 HP, etc).

Fixed a Exploit where the Hawkman was able to continue get his 10% Bank Bonus after recieveing it.

Fixed the Glitch where the Player was not able to Move after the End Credits if they didnt get the Bonus Ending. This glitch prevented players from turning in their gold statue recieved from the final fight and preventing them from 100%ing the Meuseum!

Due to some of the Word Corrections made in a Previous patch, you couldn't hand in the Wrongly Spelt Burial Belt (Was originally Called Buriel Belt) into Vikenti. This is now working as intended again!

Fixed a Glitch with Mal where he was facing Opposite of Player during Some of his Attacks during his Boss Fight. This means his Diving Attack is now Working as Intended!

The Rage Effect for the Warriors Berserk Mode now Scales properly with All Resoultions!

Fixed an Error in the Garden of Deception where if you started the Race, then Left, the Enemies and Keys Spawned from the Initial Star would not be Removed. They are now removed apon leaving the map!

The Height and Radius of all Enemy Ice Wall Spell Attacks have been reduced from 100 to 75; this makes fights with Dark Steiner as a low AGI stat character a bit more fair, as you are able to avoid the attack more easily by simply Jump Kicking.
I am currently working on Stamping out More Bugs, but here are some of the major ones I fixed that I think needed to be done ASAP!
IMPORTANT: Save Files from the Previous Version will not be Compatible with the Update and will cause issues. You Must start a new game if you want to play with this version!

One Last Thing too; If you want to suggest anything or need tips and tricks in regards to Memoirs of Magic, feel free to join us at the Strawberry Octopus Corner Discord at https://discord.gg/j3XK8M !